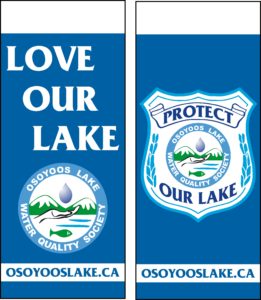 The Osoyoos Lake Water Quality Society (OLWQS) is streamlining its donation/membership renewal process.
We respectfully request that you renew your membership by March 1st, 2018.
This will mean that some members are renewing sooner than a year ago, howvever it will be equalized by March 1st, 2019.
Thank you for helping us keep our bookkeeping simplified.
Remember that a $20.00 donation will enable you to receive a free membership and a tax receipt.
Your ongoing support is most appreciated!
Please make your payment to:
Osoyoos Lake Water Quality Society
Please mail your payment to:
Osoyoos Lake Water Quality Society,
Box 1382, Osoyoos, B.C. V0H 1V0
Thank you in advance,
Birgit Arnstein, President, OLWQS
Kayaking on Osoyoos Lake. Photo Credit: Neil Bousquet