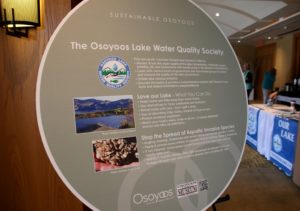 About 75 local area residents and 'snowbirds' attended the OLWQS showing of the award-winning "A River Film," which tells the story of water in the Okanagan basin and the vital role communication plays between Canada and the USA.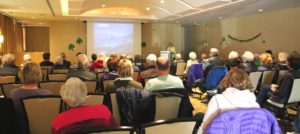 It also revealed the dedication and thoroughness of many groups on both sides of the border who are working year-round to forecast and resolve the many competing uses for water in the Okanagan basin.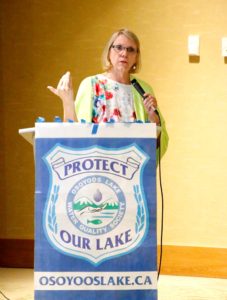 Following the film hosted by the Watermark Beach Resort, OLWQ's President Birgit Arnstein introduced guest speaker Nick Yaniw, a fisheries technician with the Okanagan Nation Alliance (ONA).
Mr. Yaniw enlighted the audience about the numerous sockeye salmon activities undertaken by the ONA, including late night research conducted on fish and shrimp in Osoyoos Lake.